If you are wondering what I am talking about have a look at this page (PC Stats).
In recent times I had found that my Work PC HDD's were running anywhere from 45-55ºC which wasn't a good thing and so I got myself a Silverstone PS04B Black which has a Xigmatek XLF-F1252 120MM Fan (Extra Purchase) which now cools the 2x 250GB (Seagates) and 1x 60GB (Western Digital) drives which now run around the 37ºC which is a lot better.
I did a load of looking for video reviews on this case but really could not find any about this case which was a real pain in the butt and any reviews I did find weren't that good.
Anyway I decided on "Transplanting" the Office PC Hardware into this New Case and it has worked nicely so far and I am happy with the purchase.
It took me a good probably 1 and a ½ hours to get the transplant completed as I really wanted to take advantage of some of the Cable Management that case has (I am guessing it has it) and so it took a while however I am very pleased with how it has turned out.
The case is Black and comes with Black Screws, Risers and the entire case inside is also Black so a Black Case with Back everything which was great.
Below are some Pictures taken while Transplanting everything across.
These pictures are of the Old Case (Ugly AS)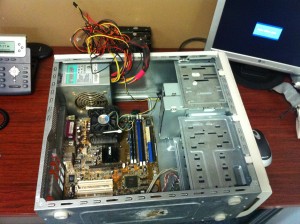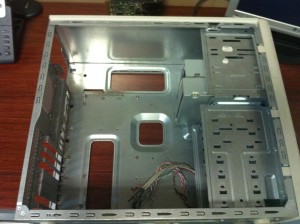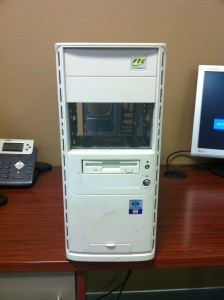 Here are some pictures of the New Case (Very Nice)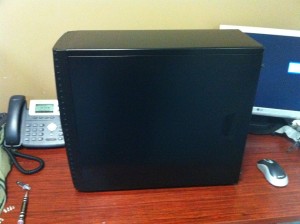 Now for the installing of the Hardware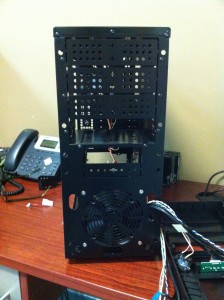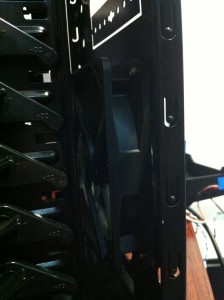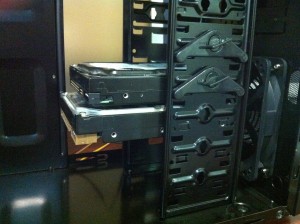 Now the "Cable Management"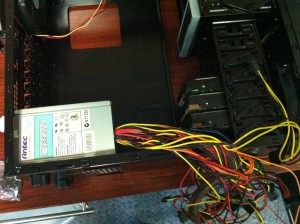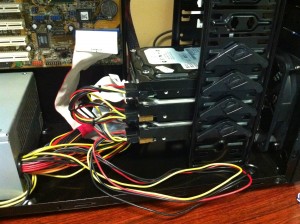 The Final Product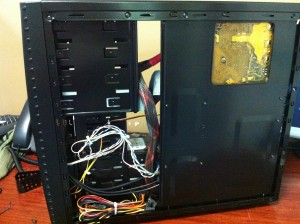 And there we have it… Everything Nice and Tidey..
All over and done with I have to admit this is my best work.. My Main Beast (PC Stats) is next in line for some Cable Management the only hiccup is that the Antec 900 Gamers Case has no Cable Management System which means some Modding of the Case to accomplish this will be needed and this will happen soon enough.
All up everything worked out perfectly for what I needed and now everything runs Cooler and less mess then the other case.
I give this Case a 8/10 basically because of the look is great however the Side Panels are a little flimsy and the Front 120MM Fan was not included which was a shame but was only an extra $9 so that's ok.