So I got myself an Oscar Fish for my Birthday as I really wanted to get one of these guys…
He has really grown and when I say grown I mean GROWN! from when I first got home in September to now he has gotten a lot bigger.
I finally got a good picture of him as he tends to not sit in one place long enough unless you are feeding him but I think he is also camera shy haha lol.
I am yet to give this little nutter a name lol.. I'm close to calling him Piggy as he eats heaps and 10 minutes later wants more lol.
If you have a name post a comment below.
Here is a picture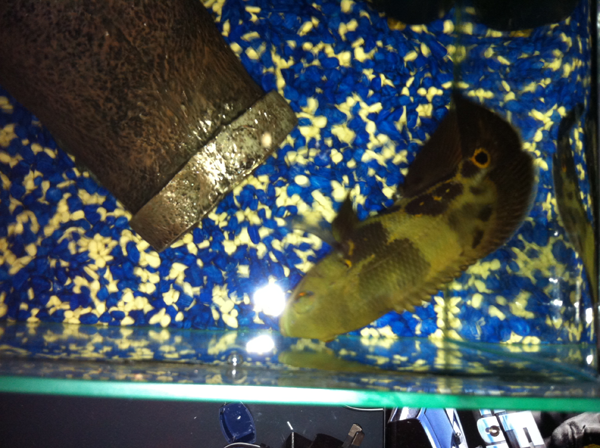 If you would like to find out more about this interesting fish check it out here