Meet my fish it's an Oscar fish.. And right now I need some names so go ahead leave a comment and let me know.
Picture below of the big fella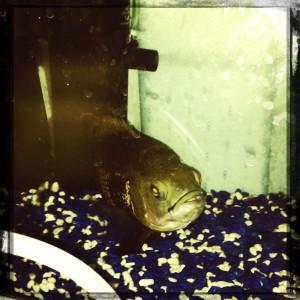 I've had this one for 7 months now since September last year and man he has been growing fast 7 months might not be long but grown up fast lol.
Leave a comment below and let me know of any names and ill post the name I choose.
And meet Flair the newest edition to the family only a little baby but oh so cute (present for girlfriend she wanted one 🙂 )