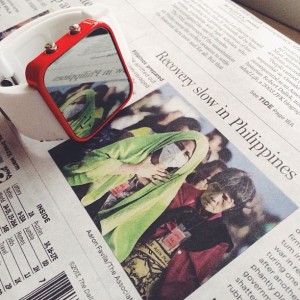 1FaceWatch is a group of amazing people who brought an idea together to help those in need of Food, Water, Aids Treatment, Environment, Education, Breast Cancer & Cancer Support.
I purchased the one for Cancer and it goes towards helping patients who are receiving Cancer Support and it was awesome to be apart of the first group to get the watch when they were first released and to help those who need it.
They recently brought out a Red Cross version that the proceeds towards the watch go towards supplying food for 3 people hurt hard by the Typhoon that hit the Philippines on the 8th of October which is really nice.
Who:Red Cross.
What:The American Red Cross prevents and alleviates human suffering in the face of emergencies.
Why:To provide urgent disaster relief to the Philippines in response to Typhoon Haiyan.
Take a look at 1FaceWatch.com and offer your support towards this amazing cause.